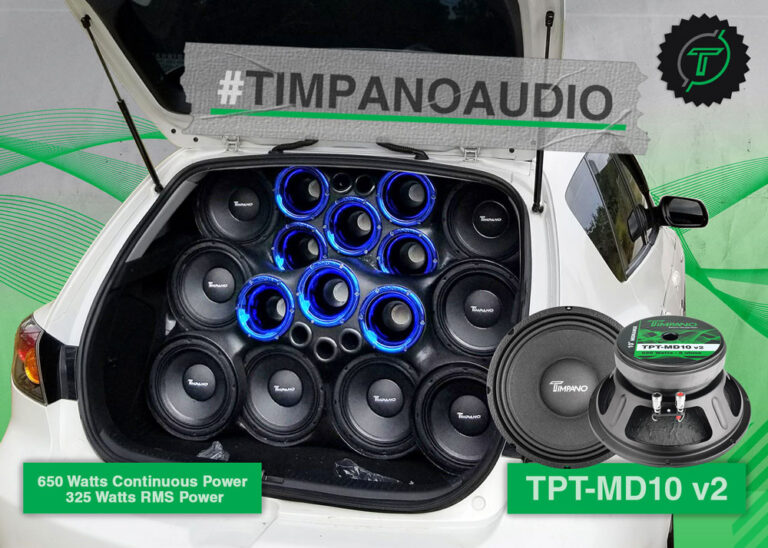 The NEW TPT-MD10 650w midbass speaker is a great choice for adding some high output midbass to professional and automotive sound systems. With a large vented ferrite magnet and 2.5″ voice coil, this driver is ideal for use in high...
Read More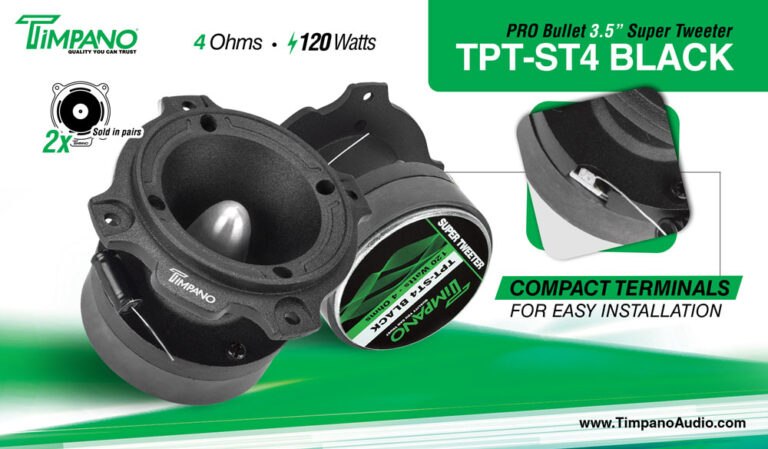 The TPT-ST4 Black tweeter is capable of generating extremely loud volumes you need to keep up in the high SPL environment. The aluminum diaphragm has been engineered to take the power needed to keep up and maintain crystal clarity. Built...
Read More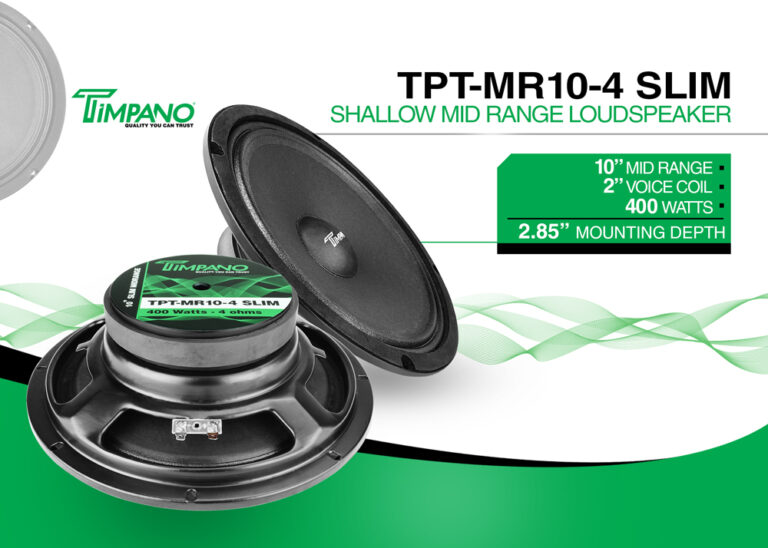 TPT-MR10-4 SLIM is a 10" shallow midrange loudspeaker. Timpano Audio's MR Slim Series mid range loudspeakers are designed to provide low and mid range frequency sound reproduction in a wide range from a compact, slim design. These are some of...
Read More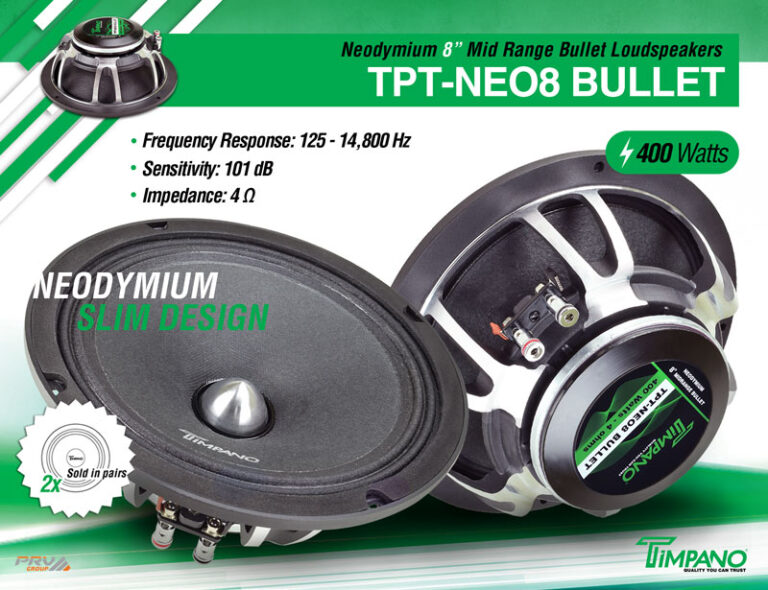 The TPT-NEO8 BULLET is an 8-inch neodymium mid-range loudspeaker. Designed for efficiency and ultra-high output with minimal weight and compact mounting dimensions, without sacrificing power or performance! This speaker is ideal for motorcycles and multi-speaker car door applications. The TPT-NEO8...
Read More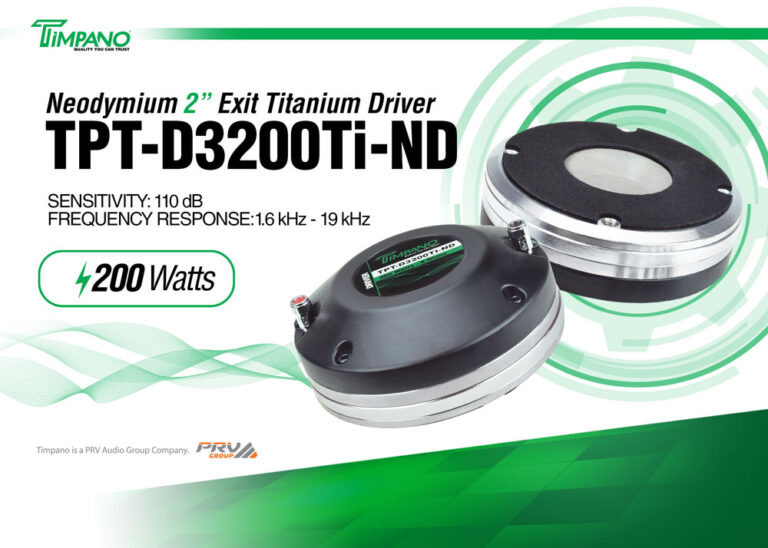 June 18, 2020
TPT-D3200Ti-ND 2″ Exit Neodymium Titanium Compression driver for a high output compression driver to be used for the critical mid range high (vocals), choose Timpano's D3200TI-ND titanium compression driver. A neodymium motor focuses on magnet flux into the gap while...
Read More